Unique Wooden Angel01 doll "Wish Angel, tall 3"red dress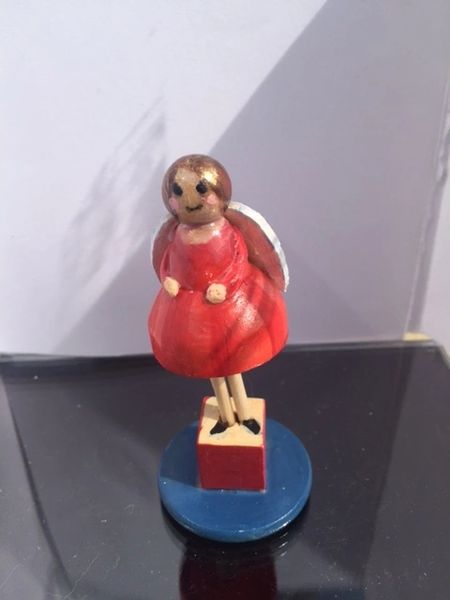 Unique Wooden Angel01 doll "Wish Angel, tall 3"red dress
Unique Wooden Angel01 doll "Wish Angel, tall 3"red dress.
hand crafted wooden figure, and hand painted,

Designed and Hand Created by Betty Yuen, crafted kokeshi inspired Angel doll approximately 3"-3.5".
inches tall. hand created all wood, hand painted, I call them my wish Angels.
she tiny ,and pretty cute. no angel one is a like. all angels are unique.
very special.
please note, Item is handmade and Fragile, this item is art object , not intended as a toy.
created for display.